Omron PLC Training Course in Hindi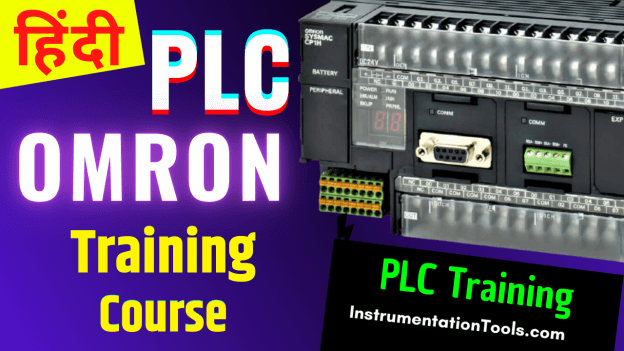 About Course
Free Omron PLC programming training course for beginners using CX programmer software in the Hindi language.
Course Details
Omron Cx Programmer
Course Level: Beginners
Language: Hindi
You will get access to all the videos in this course without the need of our Youtube membership.
Coming Soon
What Will You Learn?
Basics of Omron PLC

Cx Programmer

PLC Instructions

Ladder Logic Examples
About the instructor
Course Curriculum
Introduction
Course Guidelines

Introduction to Omron PLC

Download CX One Omron PLC Software

Introduction to PLC Programming

PLC Programming Languages
Cx Programmer
List of Instructions in Omron PLC

Introduction to CX Programmer

Memory Addressing in Omron PLC

Data Types in CX Programmer

Create a New Project in CX-Programmer

Comments in PLC Ladder Logic

Local and Global Symbols

Rung and PLC Program Description

Text Size, Color, and Settings in PLC

How to do Simulation in Omron PLC?

Operating Modes in Omron PLC
Bit Logic
NO Contact in Omron PLC

NC Contact in Omron PLC

Coil in Omron PLC
Logic Gates
AND Logic Gate and Logical AND Word in Ladder Logic

OR Logic Gate and Logical OR Word in Ladder Logic

Not Logic Gate in PLC

NAND Logic Gate in PLC

NOR Logic Gate in PLC

XOR Logic Gate and Logical EXOR Word in PLC

XNOR Logic Gate in PLC
Latching/Unlatching
What is Latching in PLC?

What is Unlatching in PLC?

Trolley Start & Stop Ladder Logic
Interlocking
What is Interlocking?

Latching and Interlocking Example PLC Program

Interlock (IL) and Interlock Clear (ILC) Instructions
Sequence Output Instructions
Set and Reset

Rising Edge and Falling Edge

DIFU and DIFD

Keep
Timers
Introduction to Timers

Timer Instruction Parameters

TIM and TIMX Timers

Difference between Binary and BCD Timers

High Speed Timers

One millisecond Timers

Totalising Timer

Long Timer

Flicker Logic

Blinking Light PLC Program

PLC Timer Example Problem and Solution

PLC Timer Programming Example

PLC Programming Example and Solution
Counters
Introduction to Counters

Counter (CNT)

Reversible Counter (CNTR)

PLC Counter Programming Example
Comparators
Compare Instructions

Convert Pushbutton into Toggle button

Area Range Compare

Block Compare
Math Instructions
Addition

Subtraction

Multiplication

Division
Data Move Instructions
Single Word Move (MOV)

Move Bit (MOVB)

Double Word Move (MOVL)

Move Digit (MOVD)

Block Set (BSET)

Data Collect (COLL)

Data Exchange (XCHG and XCGL)

Block Transfer (XFER)
Student Ratings & Reviews