Siemens PLC Training for Beginners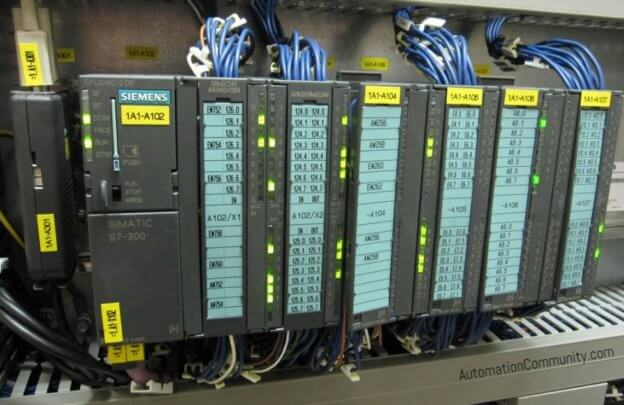 About Course
The main objective of this course is to provide a novice understanding of Siemens PLC programming, ladder logic and familiarize enough with a variety of ladder logic instructions to develop a PLC program using Simatic manager.
Siemens PLC Course Details
Siemens PLC Programming based on S7-300
Course Level: Beginners
Language: English (India)
You need our Youtube membership to get access to a few videos in the course.
What Will You Learn?
Learn all basic PLC Instructions

Write PLC Programs from scratch.

Work on PLC software and simulators to acquire real-time knowledge.

Assignments to gain hands-on experience.

It would help to understand the PLC programs.
About the instructor
Course Curriculum
Introduction
Course Guidelines

Introduction to PLC

Types of PLC
Programming
PLC Programming Introduction

Download & Install Simatic Manager

Siemens S7 Simatic Manager
Basic Concepts
Normally-open and Normally-closed Contacts

Programming Concept Examples

Logic Gates using Ladder Logic

Example Ladder Logic Programs

Basic PLC Programming Examples
Latching
What is Latching and How to use it?
Bit Logic
Bit Logic Instructions

SR Flip Flop & Edge detection Instructions
Timers
What is a Timer? – Types of Timers – ON Delay Timer

Pulse Timer and Extended Pulse Timer

Example Problems on Timers
Comparators
Comparators – EQ, NE, GT, LT, GE, LE
Counters
What is a Counter? – Types – Up Counter

Coil-type Counters
Arithmetic Functions
Integer Functions and Double Integer Functions

Floating Point Functions

Trigonometric Functions
Converters
Converters – BCD to Integer

Converters – I to BCD, I to DI, BCD to DI, DI to BCD

Converters – INV_I, NEG_I, ROUND, TRUNC, CEIL, FLOOR
Program Control
Jump Instruction

Master Control Relay

Call Instruction
Shift and Rotate
Shift and Rotate – Integer, Double Integer, Word, Double Word
Status Bits
Status Bits – OV, OS, UO

Status Bits – BR, Save, Result Bit Instructions
Word Logic
Word Logic – WAND, WOR, WXOR
Exercise
Exercise Problems – Part 1

Exercise Problems – Part 2
Assignment
Question 1

Question 2

Question 3

Question 4
Student Ratings & Reviews