Industrial Instrumentation Online Training Course
The instrumentation online training course will be useful for engineering students who want to enhance their industrial instrumentation knowledge and skills.
This instrumentation course is a self-study-based course that provides all the basic technical information. Also, we integrated the useful article links from the instrumentation tools website so that interested readers can find more in-depth details easily.
Note: Laptop or Desktop recommended for this course. You may get some issues with mobile.
Industrial Instrumentation Courses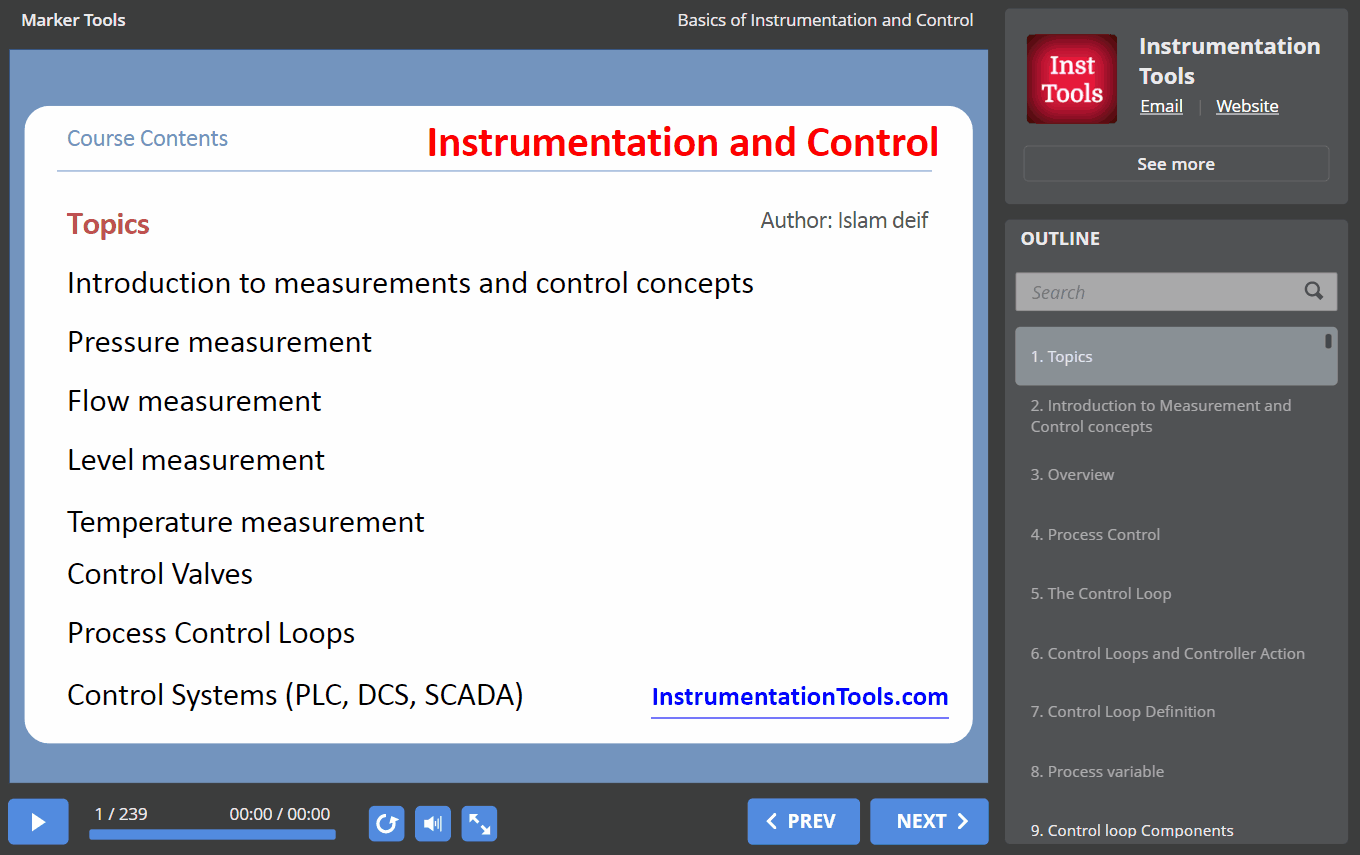 This instrumentation training course provides the following topics
Measurement
Control
Calibration
Formulas
Basics of Pressure measurement
Basics of Flow measurement
Basics of Level measurement
Basics of Temperature measurement
Basics of Control Valves
Control Loops
Control Systems
PLC
DCS
SCADA
Click the above link to start the industrial instrumentation course.
We are planning to launch the video-based course for industrial instrumentation very soon.